From Alia Bhatt's debut to Natasha Poonawalla's dramatic silver gown, here's a look at all the stars who represented India at the event.
Indians at Met Gala 2023
1/6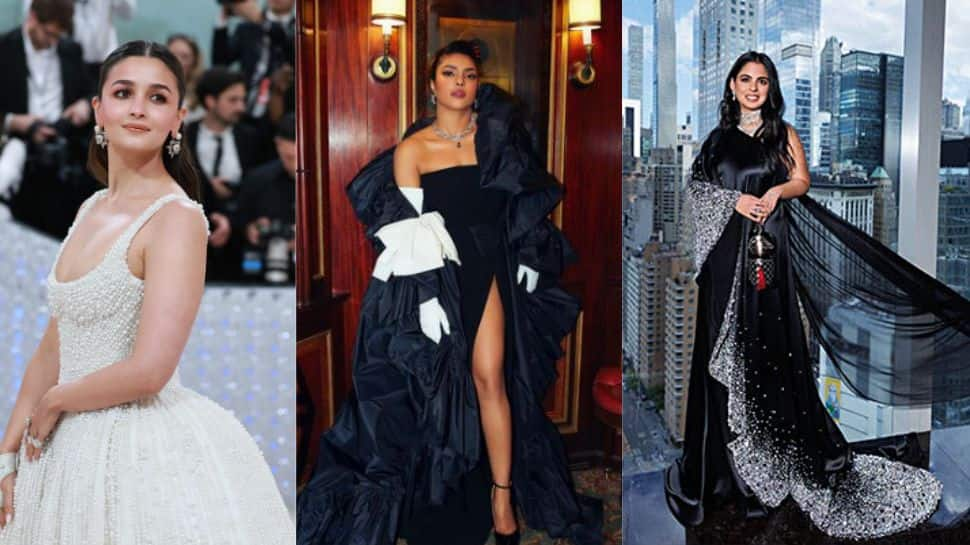 Met Gala 2023 was a star-studded event. Five stars represented India at the fashion event including Alia Bhatt, Priyanka Chopra, Natasha Poonawalla, Isha Ambani and Divya Mehta Jatia. Let's take a look at their amazing outfits.
Alia Bhatt
2/6
At her much-awaited debut at Met Gala 2023, Alia Bhatt wore a Prabal Gurung emsemble gown. Alia simply looked elegant in an all-white attire with embroidered pearls all over it.
Isha Ambani
3/6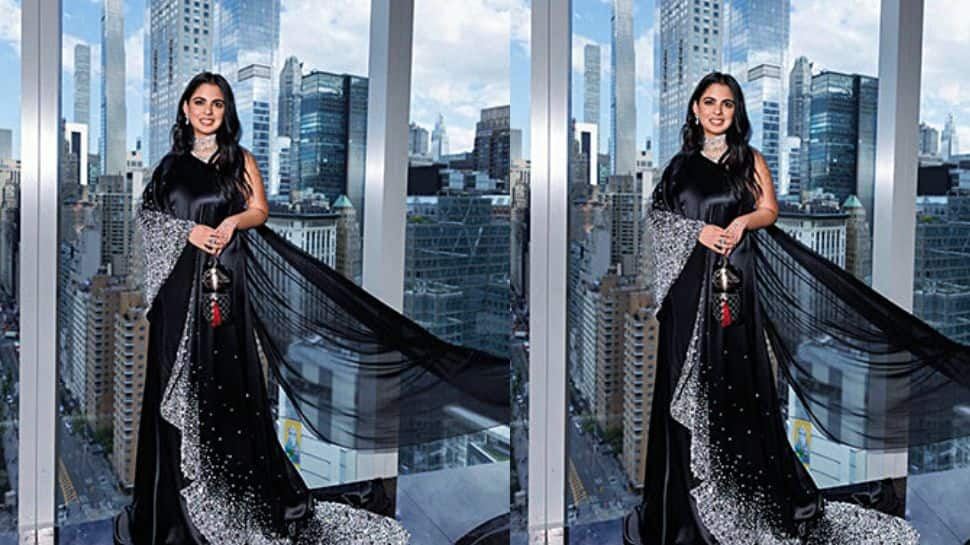 Business woman Isha Ambani wore a black one-shoulder outfit at the event. Her outfit had hand-embellished crystal and pearl detailing on the border.
Priyanka Chopra
4/6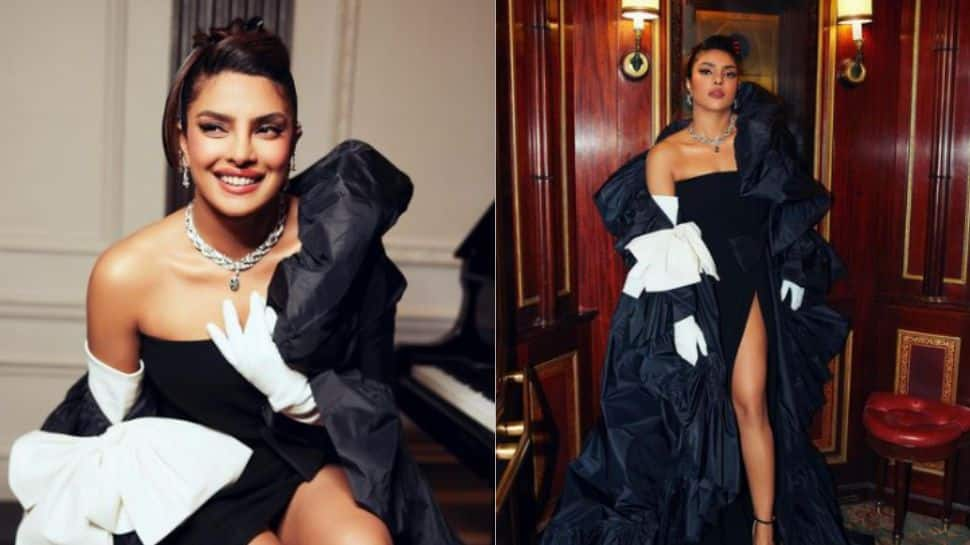 Priyanka Chopra posed in a black strapless gown with a thigh-high slit at Met Gala. She was accompanied by husband Nick Jonas.
Natasha Poonawalla
5/6
Natasha Poonawalla's outfit was quite different and out-of-the-box. She wore a silver coloured gown with pointed edges.
Divya Mehta Jatia
6/6
Divya Mehta Jatia wore an outfit by Prabal Gurung with a halter neck black top which she paired up with an emrald green skirt.