Amravati MP Navneet Rana requested Home Minister Amit Shah to provide security to families of MLAs who are leaving CM Uddhav Thackeray.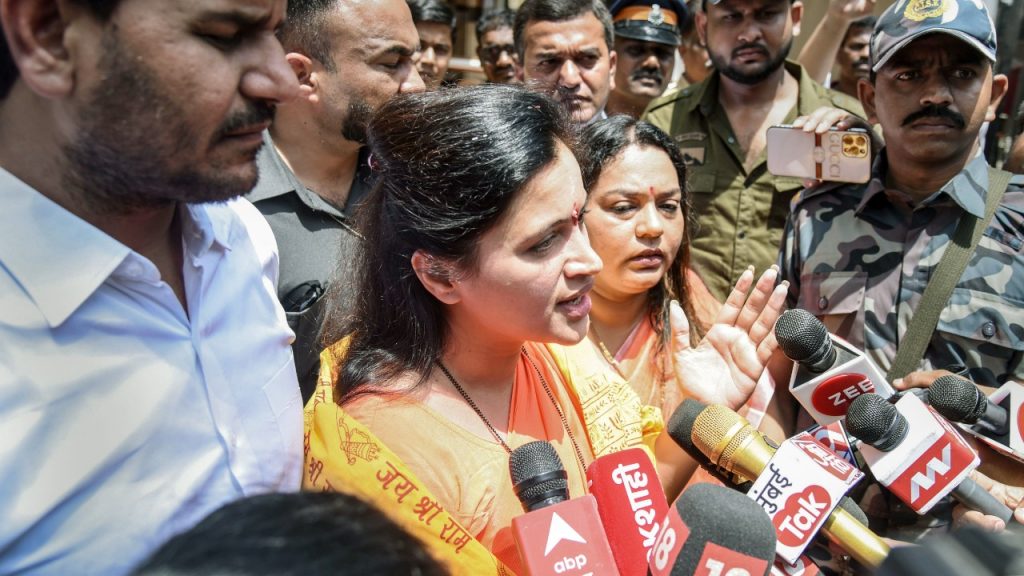 New Delhi: Political upheaval continues in Maharashtra. The Shiv Sena of Uddhav Thackeray is continuously getting surrounded. On one hand Uddhav is trying to save the party and on the other hand Eknath Shinde is increasing Uddhav's troubles. Now MP Navneet Rana is also joining this line. Let us tell you that in view of the sabotage taking place in the office of the rebel MLAs in the state, Navneet Rana has appealed to Amit Shah to impose President's rule in Maharashtra.
President's rule imposed
Let us tell you that today Shiv Sena workers ransacked the office of rebel Shiv Sena MLA Tanaji Sawant in Pune. On this, independent MP from Amravati Navneet Rana, attacking Uddhav Thackeray, shared the video and said, 'President's rule should be implemented in Maharashtra'. It is known that Navneet Rana was in the headlines for his Hanuman Chalisa recitation and he had to go to jail as well. Now his anger is coming out.
Uddhav Thackeray's hooliganism
Navneet Rana has said that, "This hooliganism should be stopped. In Maharashtra, Uddhav Thackeray has brought hooliganism, misuse of power, a rule that destroys the constitution in the state. He said, "I request that their families should be given security as well as President's rule should be imposed in Maharashtra." He said, "You tell why these MLAs parted ways from them?"