In a social media post, Kangana Ranaut reacted to the breach in the security of PM Narendra Modi during his visit to Punjab. Here's what the actress has to say.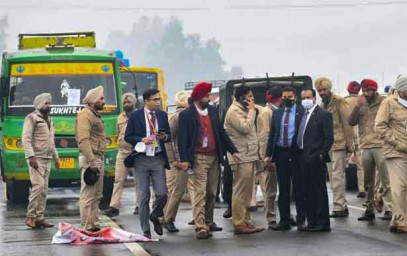 Amongst the many celebrities active on Instagram, Kangana Ranaut is one who does not refrain from sharing controversial and bold political opinions. The actress tries to get real with her followers and today, she has strongly condemned the apparent lapse in PM Narendra Modi's breach of security in Punjab.Kangana is quite vocal about her support for the BJP-led government and this incident involving the apparent PM's security lapse has certainly gotten a strong reaction from her. In her post, she shared that the state of Punjab is becoming 'a hub of terrorist activities', urging that they (the protestors) should 'pay the price for their actions'.Kangana's full post reads: "What happened in Punjab is shameful, Honourable Prime Minister is democratically elected leader/ representative/ voice of 1.4 billion people, an attack on him is an attack on every single Indian… it is an attack on our democracy itself, Punjab is becoming a hub for terroristic activities if we don't stop them now, nation will have to pay a big price #bharatstandswithmodiji."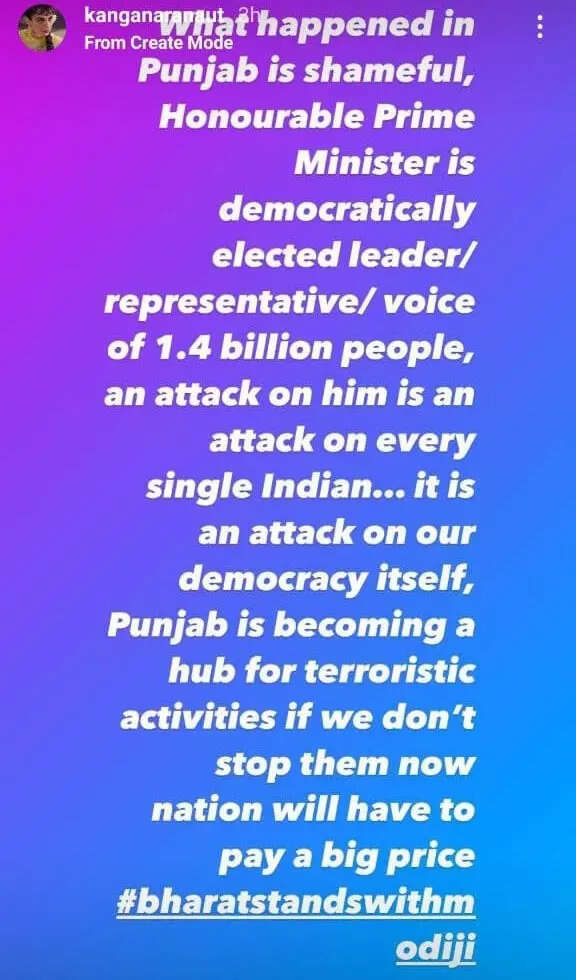 Speaking of the incident, on Wednesday, January 05, Prime Minister Narendra Modi was headed for a visit in Punjab when his convoy was stopped by protesters forcing him to return. He had landed in Bathinda from where he was supposed to go to the National Martyrs Memorial at Hussainiwala by helicopter.The rain and poor visibility forced the PM to travel by road to the designated location. About 30 kms away from the National Martyrs Memorial in Hussainiwala, the road was blocked by the protestors and he had to take a U-turn after waiting for about 15-20 minutes.
The alleged lapse in security on DGP Punjab Police's part has triggered a nationwide debate with the hashtag 'Bharat Stands With Modi Ji' trending on Twitter. Kangana also shared her Instagram post with the said hashtag.