The global crypto market cap saw a dip of 2.42 percent in the last 24 hours.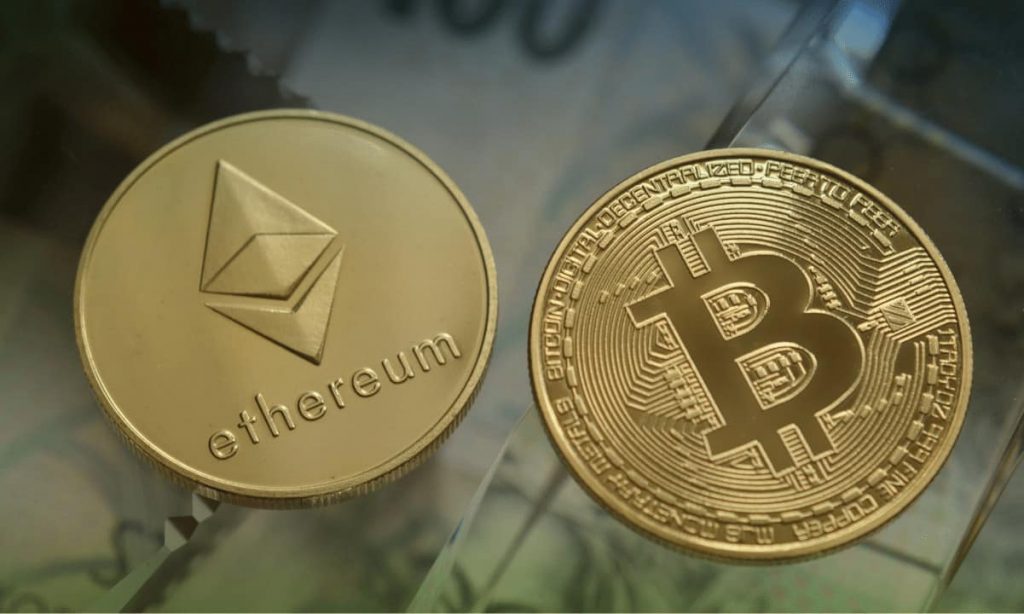 After a strong show last week, the broader cryptocurrency market has come under selling pressure once again. Over the weekend, BTC has shown signs of selling pressure. The value of Bitcoin witnessed a 2.56 percent dip in the last 24 hours with its price now close to the $21,800 (roughly Rs. 17.44 lakh) mark across global exchanges while Indian exchange CoinSwitch Kuber values Bitcoin at $23,316 (roughly Rs. 18.65 lakh), down by 0.6 percent in the past 24 hours. On global exchanges like CoinMarketCap, Coinbase, and Binance, the price of Bitcoin stands at $21,785 (roughly Rs. 17.43 lakh) while CoinGecko data shows that BTC's value is currently up by 4.8 percent week-to-day.
Ether, meanwhile, continued to gain through Sunday although Monday doesn't appear to have begun on the strongest notes. At the time of publishing, Ether is valued at $1,622 (roughly Rs. 1.30 lakh) on CoinSwitch Kuber while values on global exchanges see the crypto's value at $1,515 (roughly Rs. 1.21 lakh), where the cryptocurrency has slipped by roughly 2.64 percent over the past 24 hours.
Despite the slip Ether's gains since last week sees the cryptocurrency's value remain in the green by close to 13 percent when compared to its value last Monday, as per CoinGecko data.
"Bitcoin traded sideways and dropped to the $22,000 (roughly Rs. 17.6 lakh) level on Sunday after touching above the $23,000 (roughly Rs. 18.4 lakh) level the last week. Despite Tesla's announcement of having sold 75 percent of its BTC holdings and a sharp hike by the European Central Bank the last week, BTC has kept up with the selling pressure from bears gaining nearly 6 percent over the past week," says Edul Patel, CEO and co-founder of crypto investment firm Mudrex speaking to Gadgets 360.
"Since the power of sellers is accompanied by high volume, we may likely see BTC rise to its resistance at $24,000 (roughly Rs. 19.2 lakh) this week. Even though things seem favourable for buyers, there are also chances that it may fall back to its support zone between $22,000 (roughly Rs. 17.6 lakh) and $19,000 (roughly Rs. 15.2 lakh) if it breaks below the current level. So, buyers should keep up the momentum to continue the upward rally," Patel added.