BJP women leader Sultana Khan has been attacked in Mumbai. The attack happened around 11 pm on Sunday night. Police officials said Sultana Khan was attacked with a sharp weapon. However, who were the attackers? Information about this could not be found.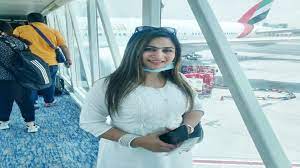 Sultana Khan is the state president of the BJP's Minority Front. She was going to the doctor's place with her husband on Sunday night. Then two bikers stopped his car near Mira Road and attacked Sultana Khan. During this, her husband opposed the attackers, after which she was also abused. After the attack, a large crowd gathered there when her husband raised an alarm, after which Sultana Khan was admitted to the hospital.
Sultana had complained to the party leaders
On the other hand, Sultana's husband has expressed suspicion that some party workers could also be behind this attack. Actually, Sultana had complained to the top party officials in writing a few days back. However, the police has started investigating the matter. Officials said that the victim is very scared, so she is not in a position to give a statement yet.