Russian leader says separatists, Moscow's troops in eastern Ukraine's Donbas region are fighting 'on their own lands'.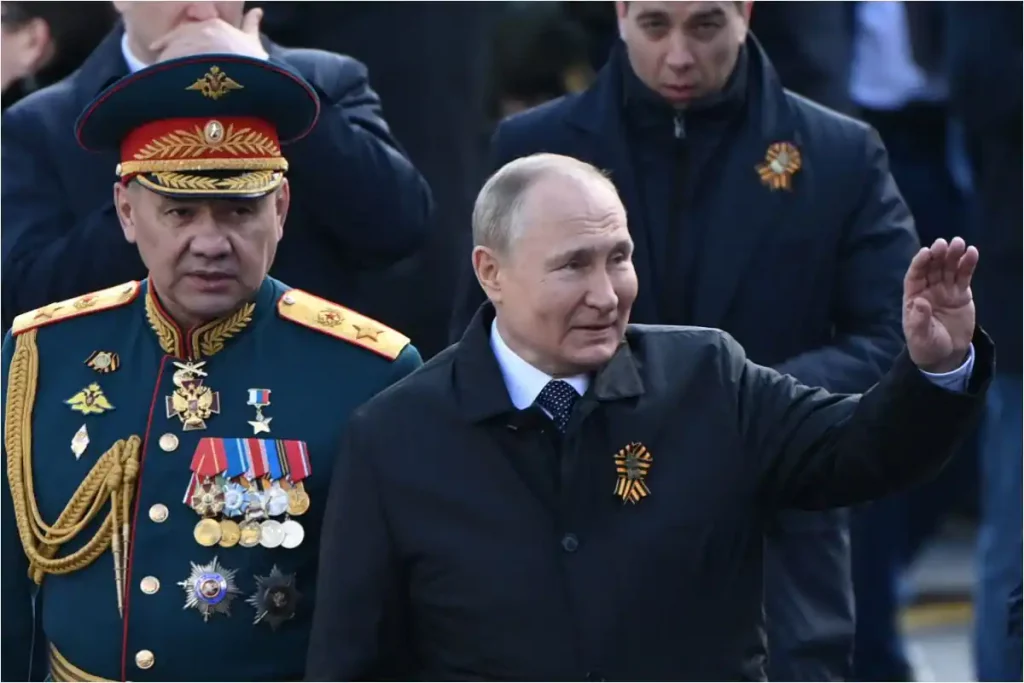 President Vladimir Putin tells a WWII Victory Day Parade in Moscow's Red Square that Russian troops in eastern Ukraine are fighting for "the Motherland" as the Kremlin presses on with its offensive in the Donbas.
Putin also says Moscow's invasion was a preemptive move to ward off aggression from the West.
Ukrainian President Volodymyr Zelenskyy vows his country will win the war and accuses Russia of staging a "bloody re-enactment of Nazism".