Six workers died in an explosion at a chemical factory in Gujarat's Bharuch district on Sunday night.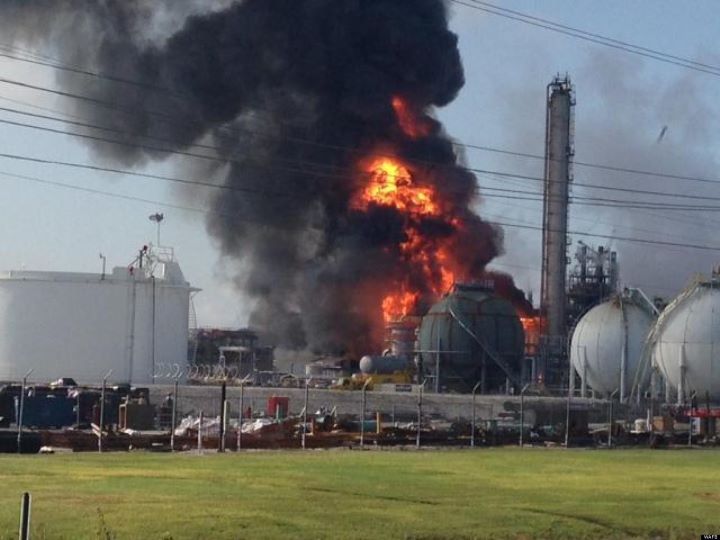 Bharuch: A major accident happened in a chemical company in Bharuch, Gujarat. Yes and according to the information received, 5 employees of the company have
died in this. According to the news coming out, an employee of the company is missing after this accident, the work of finding it is going on. On the other hand, the
police who reached the spot registered a case and started investigating the reason behind the accident. If the news received in this case is to be believed, then the blast
took place late on Sunday night at Om Organic Chemical Company of Dahej of Bharuch.
Yes and this accident was so horrific that 5 employees working in the company died due to its grip. The sound of this blast was heard far away and after the blast, an
employee is said to be missing, which is being searched around. Well this is not the first such case, but it happens frequently in the chemical companies of Bharuch. In
fact, even before this, there have been cases of blasts in companies here. In fact, earlier on 23 February 2021, a fire broke out in the plant of GIDC's chemical company
UPL-5. During that time 24 people were injured due to the fire.
At that time the explosion was so strong that its sound was heard up to 15 km away. Yes and during that time the surrounding villages felt like an earthquake due to
the explosion. At the same time, in some villages, people had come out of the house. The injured were admitted to hospitals in Bharuch and Vadodara. At the same
time, on December 2021, there was a strong blast in a chemical factory in Panchmahal district of Gujarat. And during that time 5 laborers were killed in that accident
while 22 were injured.